This guide will show you how tracking works, so that you can measure the performance of your postcard campaigns. Tracking works by enabling you include unique short URL's on your postcard (for example card.is/GURUX) which redirect to you website.
1. Enable Tracking
To enable tracking on your campaign, go to the setup page of the campaign. (Do this by clicking setup in the bottom bar when you have a campaign open)
And press the toggle button saying "Enable Tracking"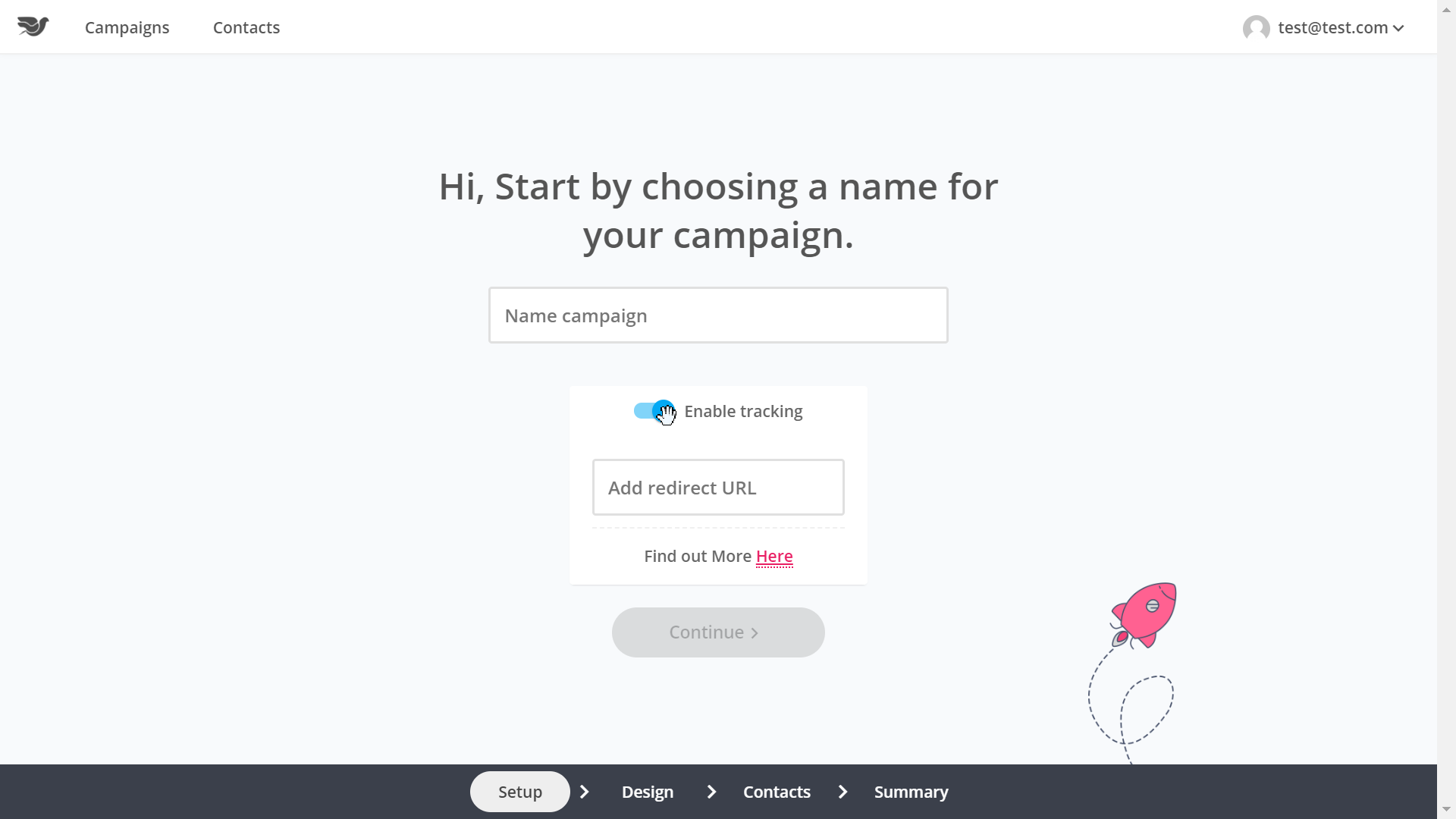 2. Specify your redirect URL
Specify the website you want readers to visit when they enter the tracking link on the card. For example my-website.com/half-price-monday.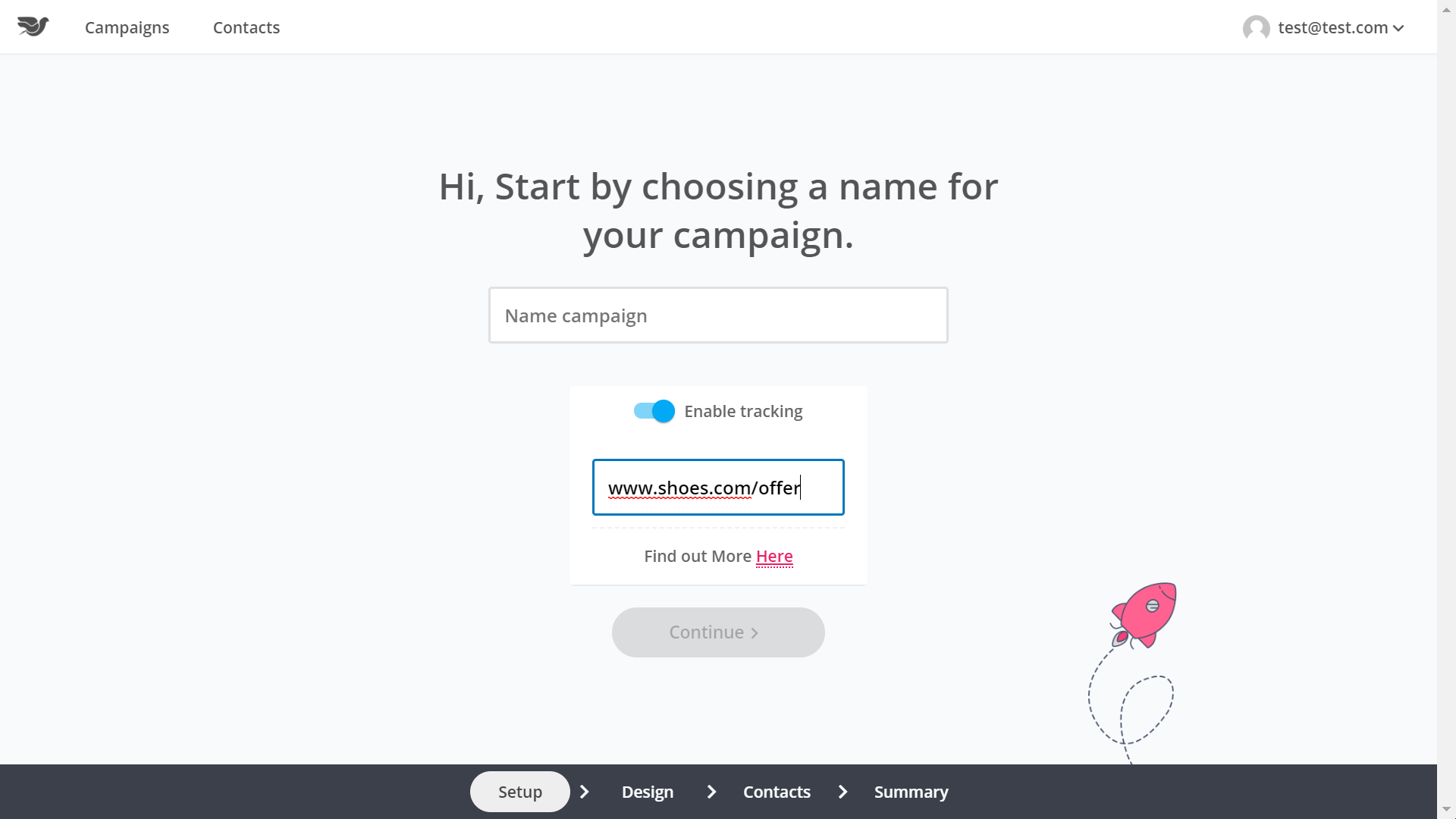 3. Include the Link on the postcard design
Now  when you edit your postcard design you should see an additional button in the left side bar for adding tracking. When your campaign is live, this will be replaced with a short URL (e.g. card.is/RNDTXT). Once your campaign is live, this URL will take users to the redirect URL that you specified earlier.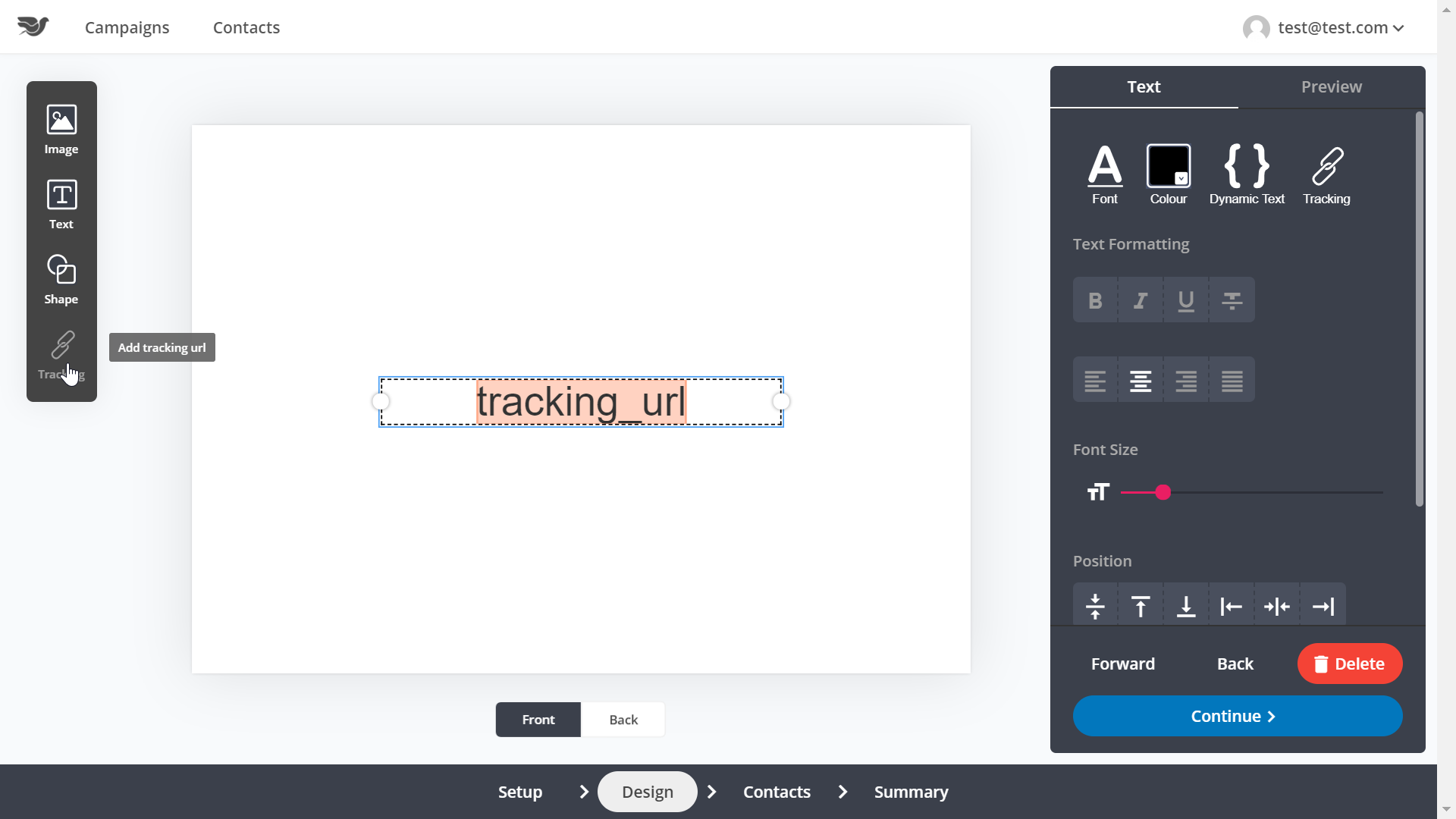 4. View the results
Once your campaign is complete, each postcard will have a unique URL. You can see how many users have visited this URL on your campaign by clicking on the campaign here.
For other ways you can track and measure the performance of your postcard campaign see 6 Ways to track campaign performance.