To send each contact a personalised message you can use Dynamic text (Also known as merge fields, or merge tags) in your postcard. This allows you to include text such as peoples first name or company name, unique to every contact who receives your card.
Personalised postcards stand out more and  have 3.5x more responses on average.
1. Including Dynamic Text In Your Postcard
To include dynamic text in your postcard add some text using the Text Tool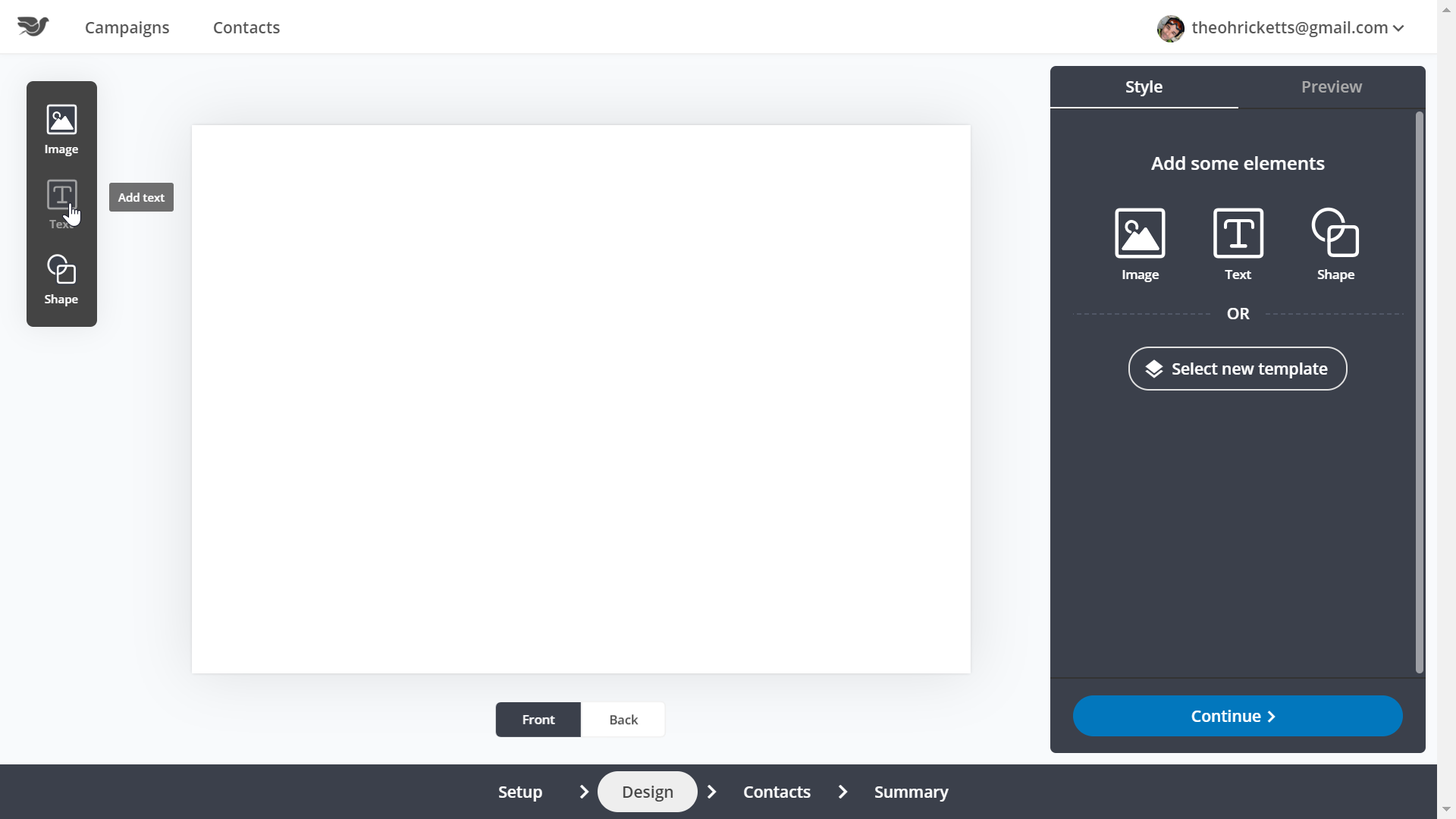 Then click on the Dynamic text button. You should see "First Name" and "Last Name" as options by default. (You will learn how to add more bellow).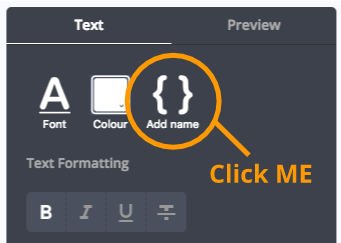 Adding this text will be replaced with the contacts "First Name" or "Last Name". If a value does not exist for the contact it will remain blank.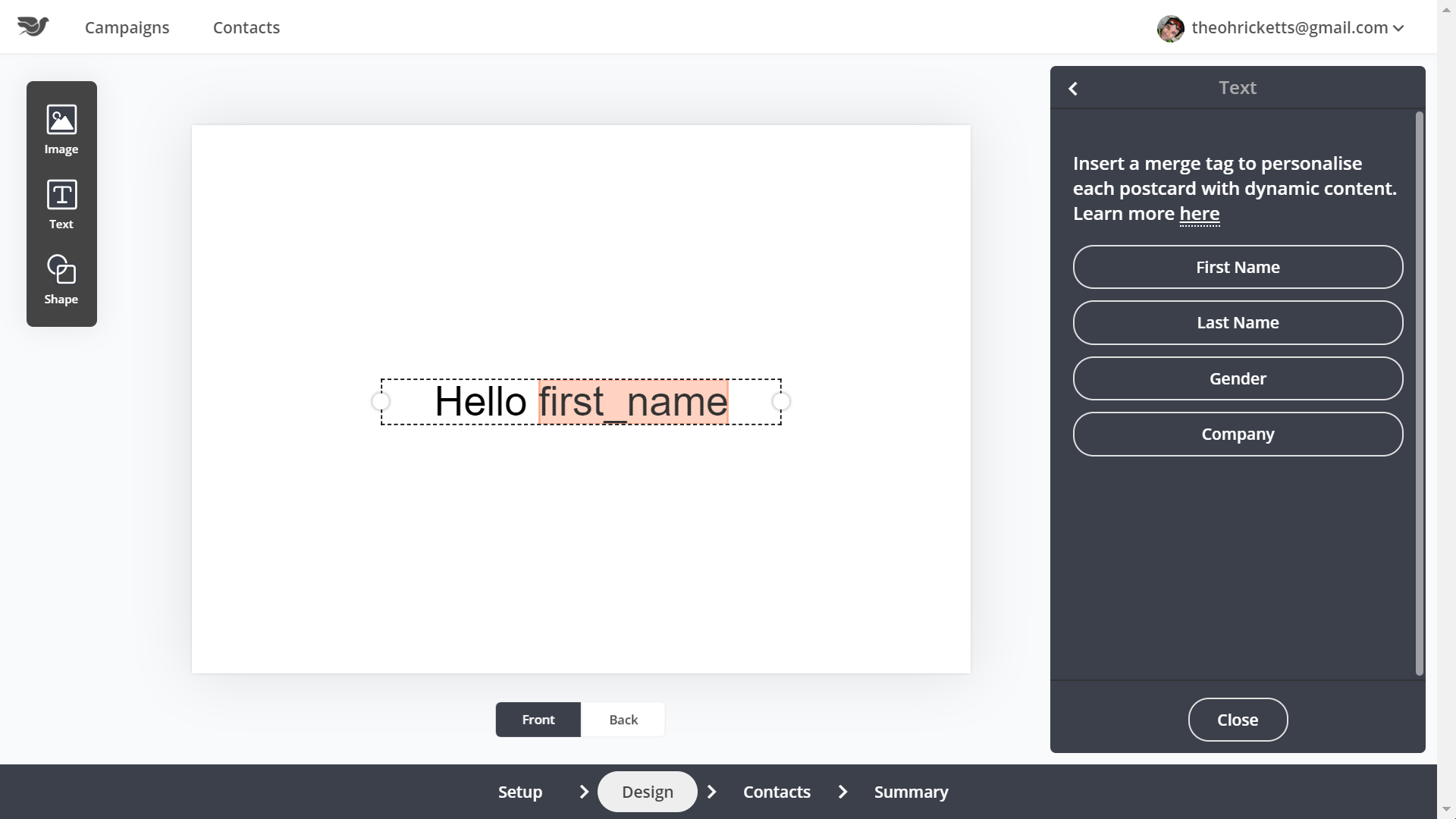 2. Adding More Dynamic Fields
By default you can include "First Name" and "Last Name" as dynamic text in your postcards. But often you'll want to add more fields, such as company name, or renewal date.
First visit the contact management area in the top bar or click here.
Next Click on "Custom Fields".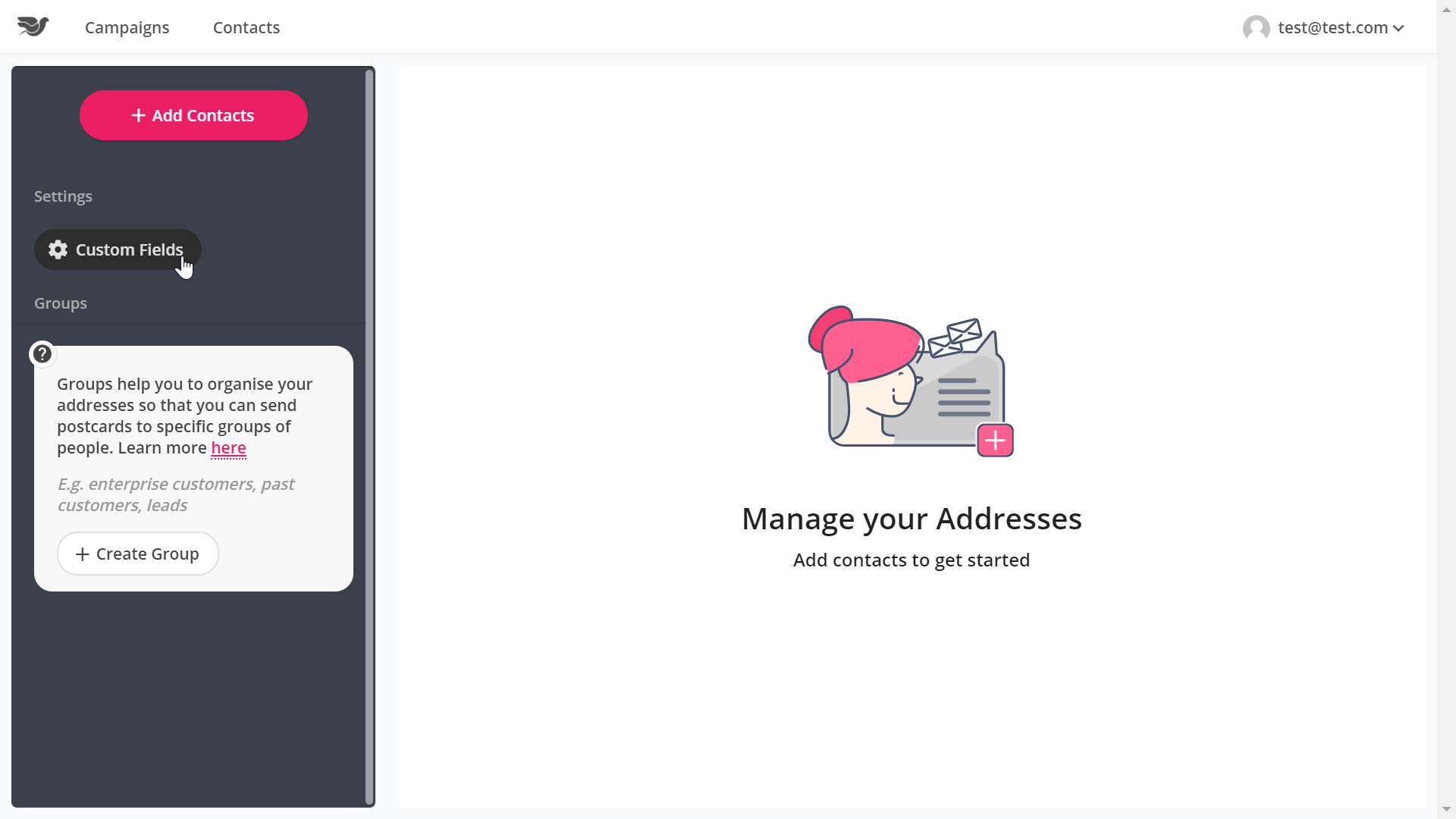 Then "Add Custom Field"
Enter a name of your custom field (E.g. Favourite colour)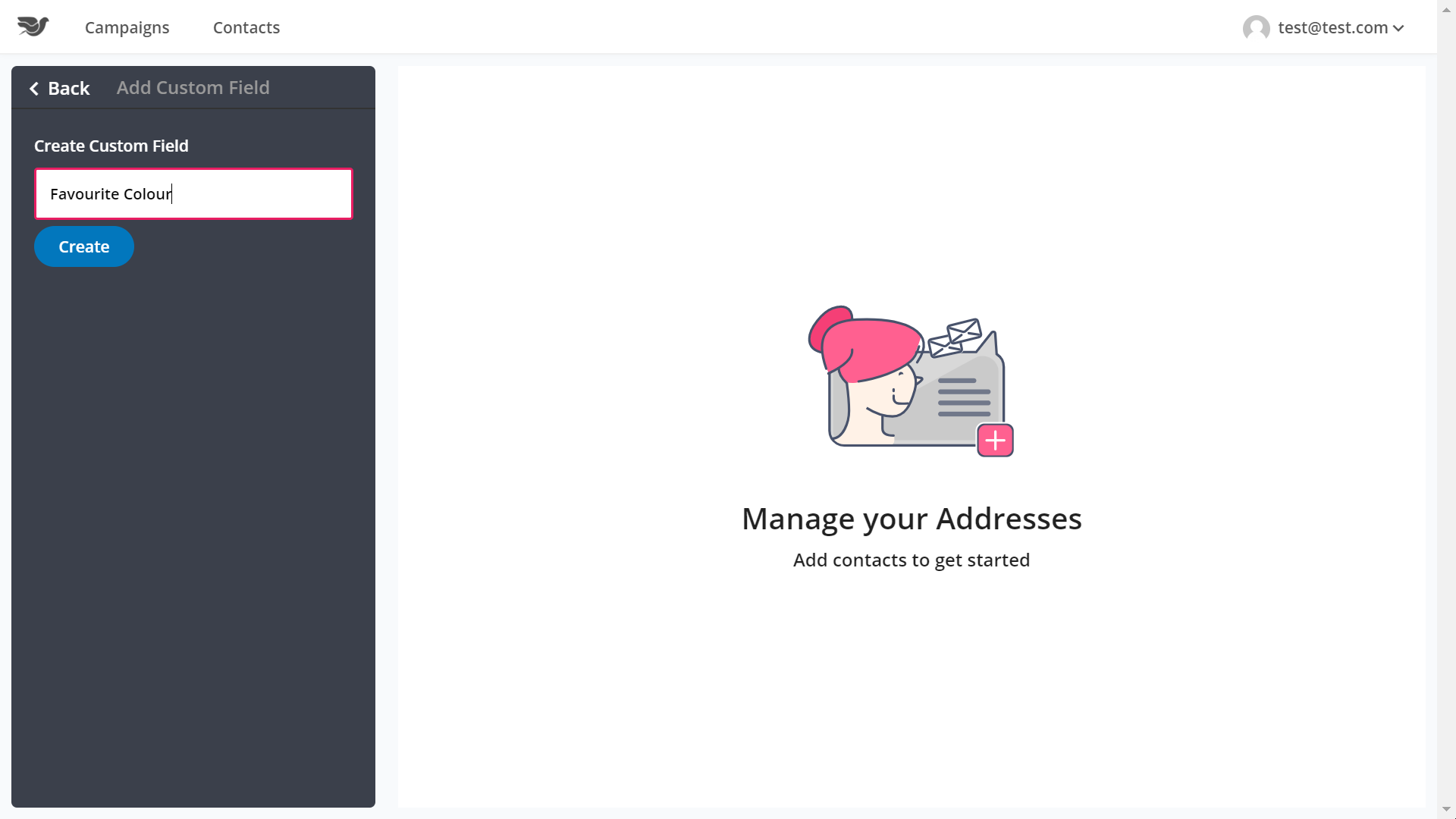 Now when you edit, or upload contacts, you will be able to specify data for each contact for the new field.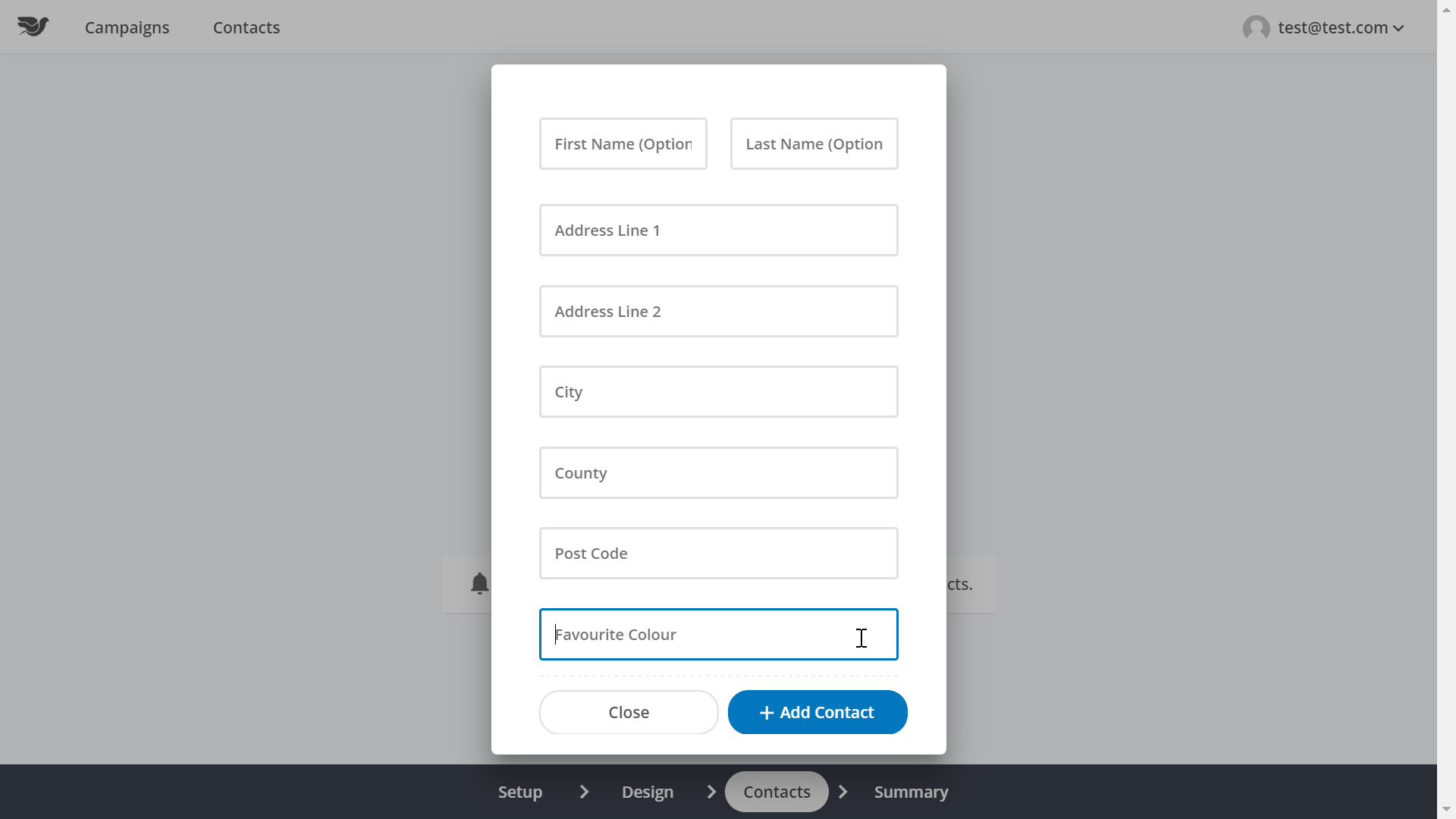 When uploading CSV files, create a column heading with the same name as the field you have created
Next time you visit the campaign to add dynamic text, you'll be able to include your new dynamic text.