This Article shows you how to manage contacts that you send mail to. You can save and reuse your contacts and put them into groups. This way it is easy to re-use your addresses and send the right mail to the right person when you send different postcard campaigns.
Create and Use Contact Groups
1. Go to Contacts Management
First visit portal.postary.com/contacts to visit the contact management section. This is the area that you manage and organise your address lists.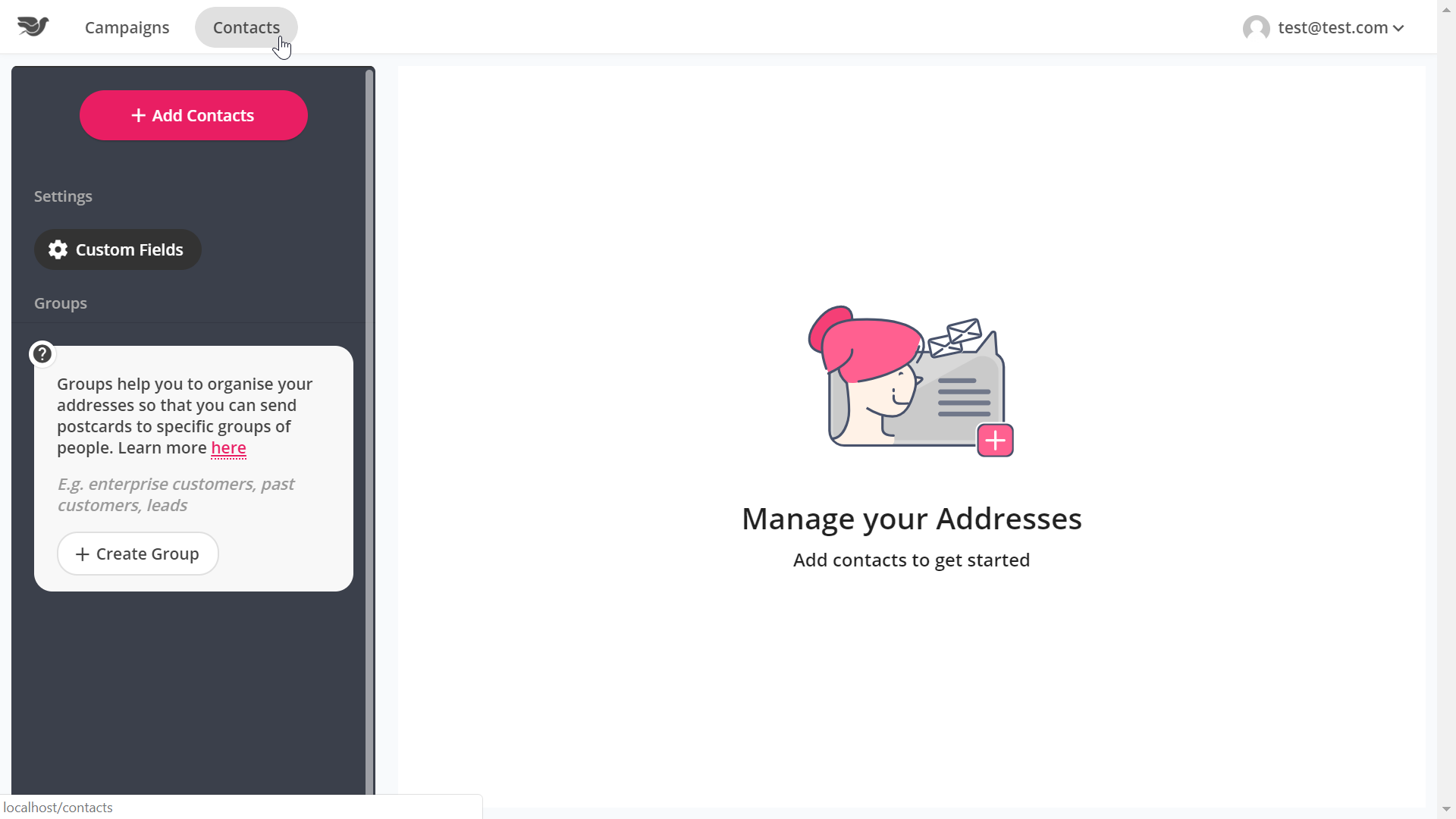 2. Add New Contacts
Click 'Add Contacts' to add contacts. You will either be able to upload contacts manually or import them from a CSV file.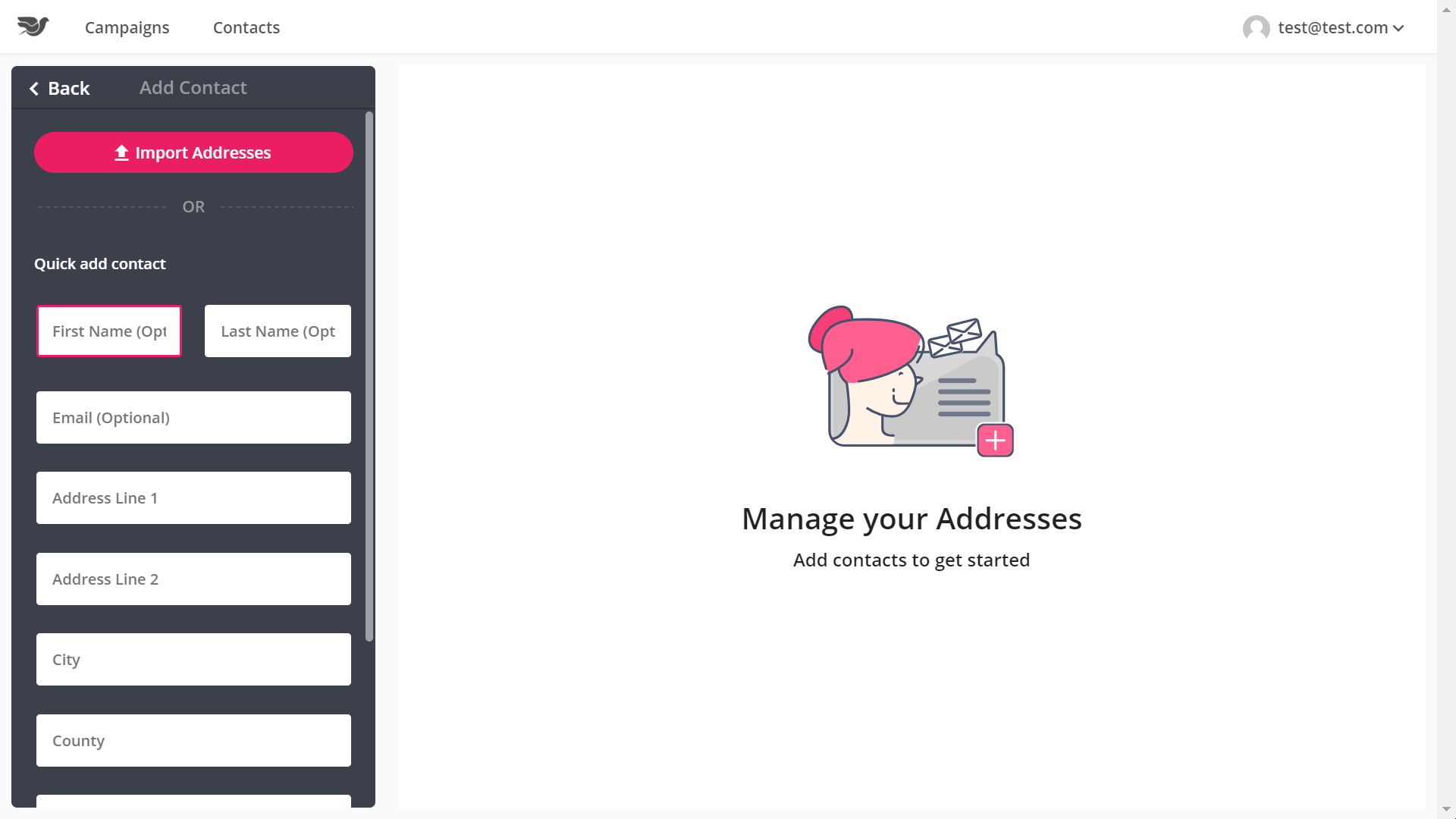 3. Create Contact Groups
Click Create Contact Group, and enter the name of a your contact group.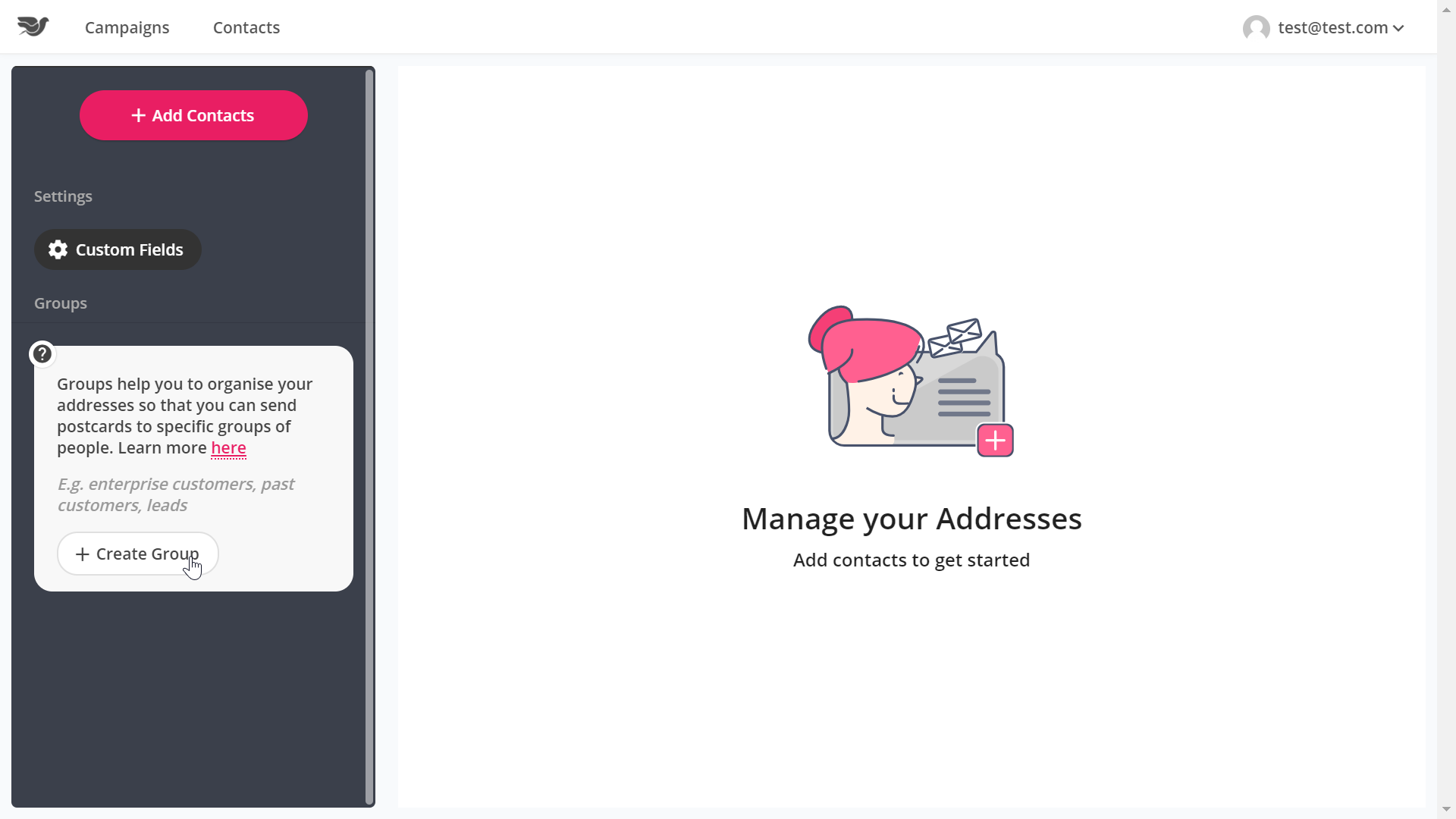 4. Assign contacts to a group
To assign contacts to groups, you can bulk assign contacts by clicking the tick mark next to their name, and select the group name from the drop down in the left menu.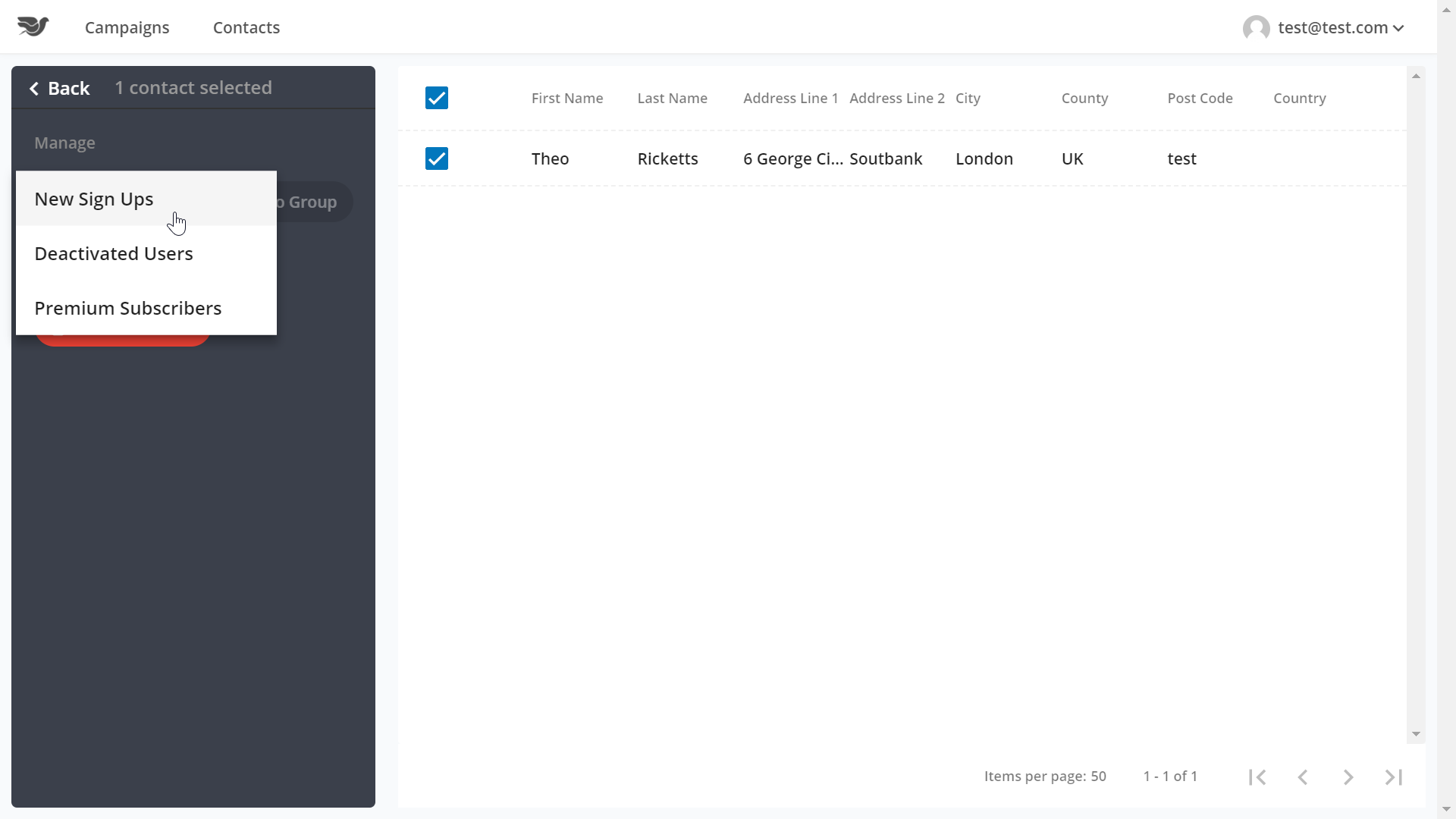 Alternatively to move an individual contact, click on the contact and select the groups tab in the left area.
5. Using The List For A Campaign
Once you've added in the contacts. You can easily use them for a campaign. Create a new campaign or open an old one,  navigate to the 'contacts' step.
Select from a drop-down list which group you want to use, or select All contacts if not using groups.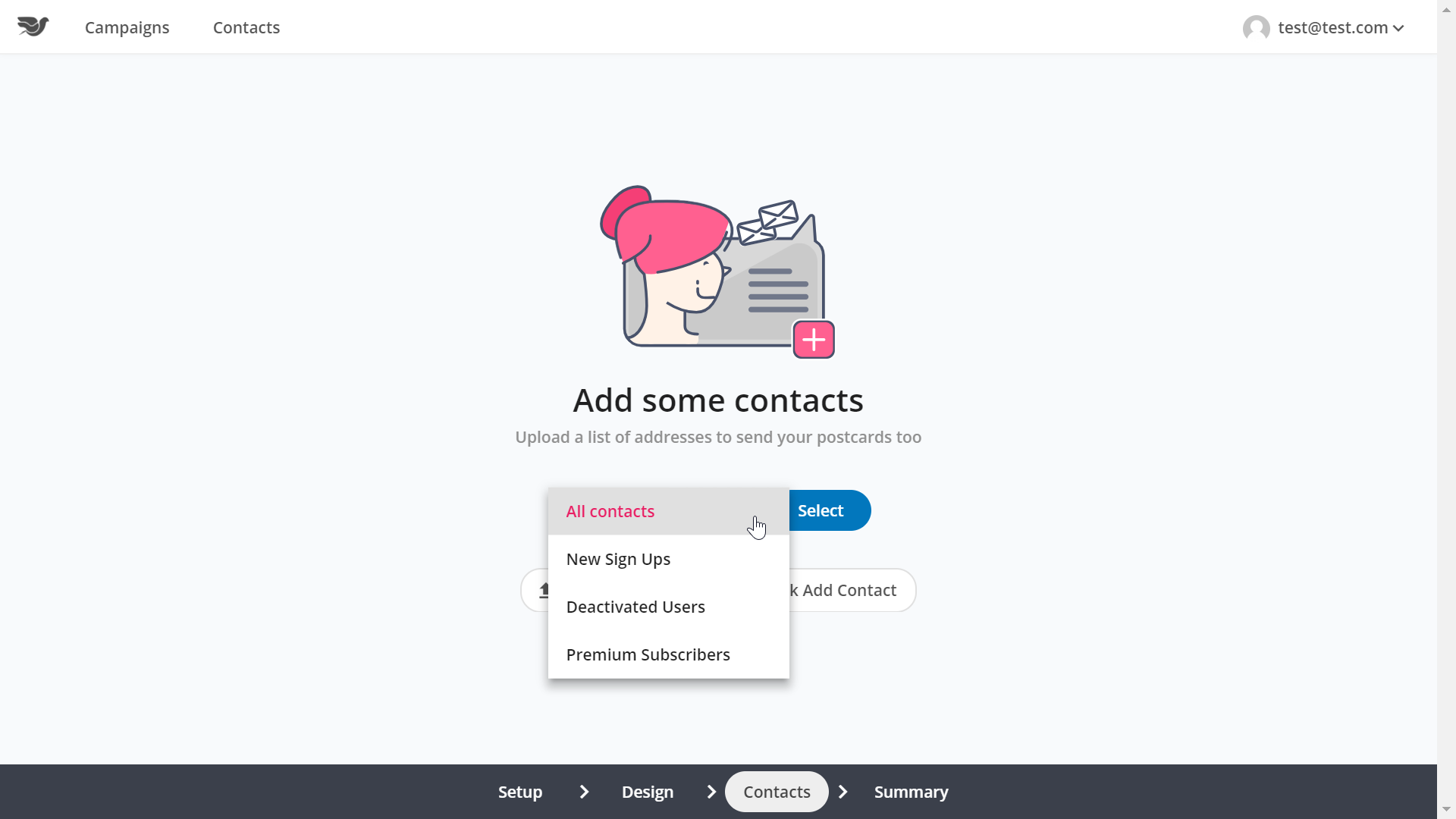 Tip: When using managed address lists, you must go back to the contact management section to edit addresses, you can't do this from within the campaign.